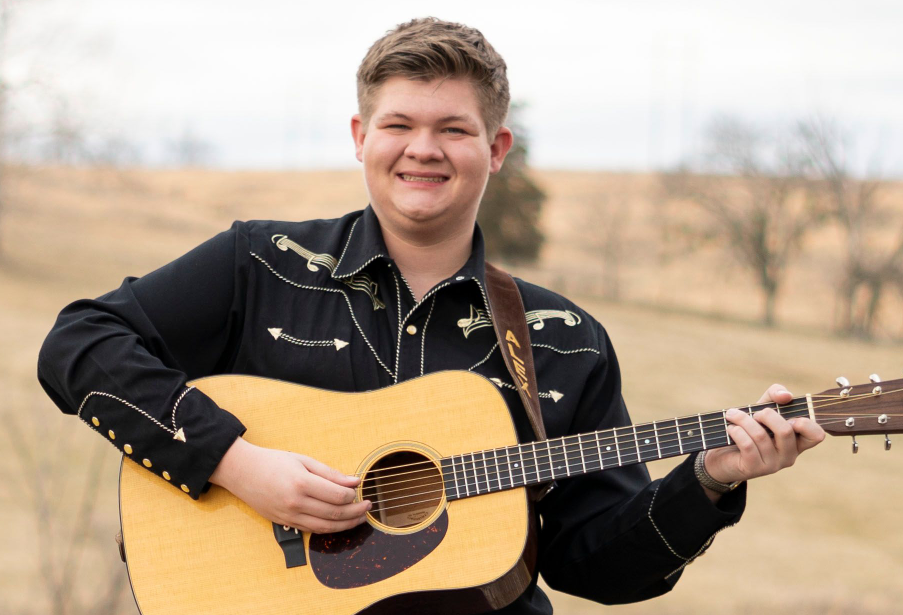 NEWPORT—On Saturday night the Rustic Cow Entertainment and Event Center will play host to an up and coming artists who hopes to carry the torch of traditional country music.
Many will remember Alex Miller from his appearance on season 19 on American Idol. Since leaving the show, the 18-year-old has skyrocketed to success and signed his first record deal with Billy Jam Records.
He calls the entire experience a complete whirlwind.
"A lot of people don't get doors opened like this for them all the time," Miller said.
"I feel like I've been lucky to get to play in shows and go to places that I've always wanted to go. American Idol has allowed me to do that and it's definitely been a whirlwind of an experience, but I'll never forget it and always be grateful for it."
The Lancaster, Kentucky native just recently graduated high school, but has already been privileged enough to share the stage with some of greatest country artist to ever perform in the genre. This summer alone Miller performed at five state fairs opening for artists and groups like Hank, Jr., Josh Turner, Lee Bryce, Rhonda Vincent and Shenandoah.
"I got to play a show with Hank, Jr. and that was an incredible experience," Miller said.
"I got to open for Josh Turner as well, and it's kind of funny because he was one of my heroes growing up as a kid. It's weird meeting these people that I've looked up to and looking at them as peers instead of celebrities."
Miller is currently working on finishing his first album filled with original material.
The process of becoming a singer-songwriter versus a cover artist has been an interesting transition for Miller.
"It' nice to be able to do music that you have a connection with personally. It's not that I don't have a connection to cover songs, but it's nice to have something that I've played a part in creating and that I can be proud of."
Miller encourages everyone to come out to Saturday's show that starts at 7 p.m.
He said the performance would feature country favorites, bluegrass and almost everything in between.
"If folks like country music, and that means anything from bluegrass to almost rock and roll, then we play it all and like to have fun doing it," Miller said.
"Right now I'm doing some cover material, but also working in some originals. If you want to see something brand new and fresh that's a different take on country music, then I would definitely come out and see the show."
Miller's jam-packed schedule will continue throughout the fall and winter months. He will be performing in several Christmas shows later this year with Rhonda Vincent in Branson, Missouri. He also has several shows planned closer to how to finisher out the year.
Miller is active on all forms of social media, but especially on TikTok and Facebook. The best way to find him on any platform is @amillermusic.
For touring and album information, fans can visit alexmillercountry.com.
Tickets for the show can be purchased at https://liveattherc.com/event/4408779/573114779/alex-miller or on the night of the show.
Tickets are $20 in advance and $25 at the door.
The Rustic Cow's "Live At The RC" showcases national touring artists in a multi-purpose event venue with state of the art sound and lighting that gives a big city feel with hometown hospitality. Live At The RC is managed by The RC Foundation and produced by the SCAgency.