News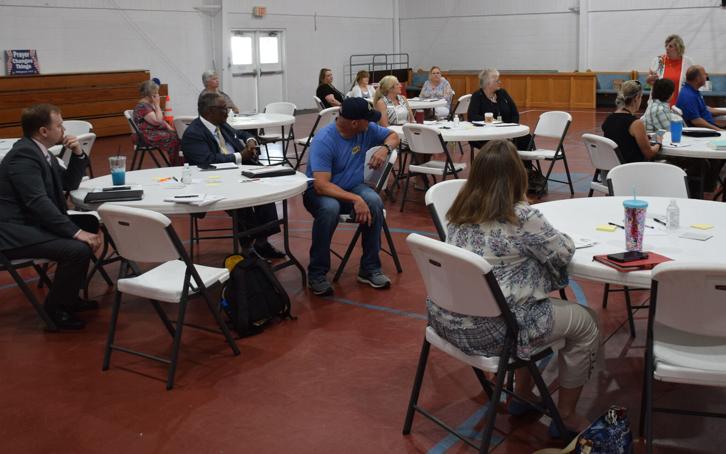 Updated
Cocke County's Cradle to Career Coalition (C-5) recently gathered with community stakeholders to discuss the collective impact the coalition has had on the area.
C-5's goals are to help all children in Cocke County enter Kindergarten ready to learn, make sure students exit 3rd grade reading at the appropriate level and help teens graduate high school ready for college or a career.
This is done through the Count Down to Kindergarten (CDTK) series that is featured in the Newport Plain Talk and on radio, work in both school systems to gather data and identify factors that impact cradle to career outcomes, support of all childhood education, and partnering with individuals and organizations to promote kindergarten readiness within their sector.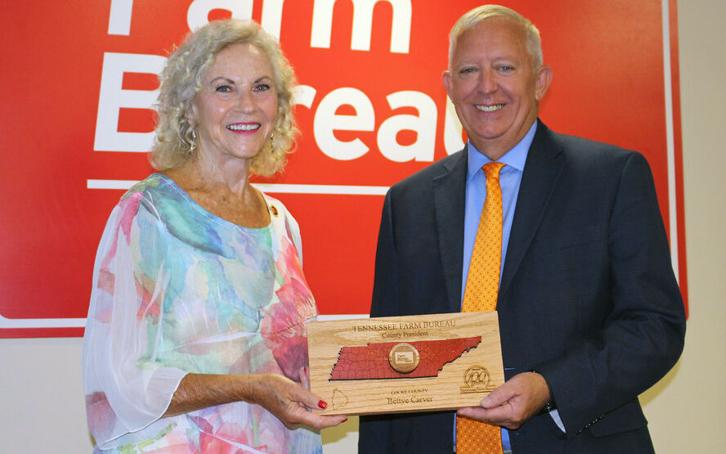 Updated
Cocke County's Farm Bureau president, Bettye Carver, recently attended the County Presidents Leadership Investment Meeting at the Tennessee Farm Bureau Federation headquarters in Columbia, Tenn.
The meeting brought together county Farm Bureau presidents from across the state to learn more about the organization and how to better promote and protect agriculture and rural life. Carver met with TFBF President, Jeff Aiken.
NEWPORT—American Heart Association BLS (Basic Life Support) courses are available in Newport.
This certificate course is required by hospitals, medical centers and medical offices, as well as nursing homes. It is also required for caregivers and for child care centers to remain compliant with state law.
The course is $20 per person, and runs about 4.5 hours on average. This is a COVID compliant session, so each class will be limited to 4 people.
To register for a course call 423-623-7304.
Other classes available include lifeguard, basic water rescue, small craft safety and wilderness first aid.
Sports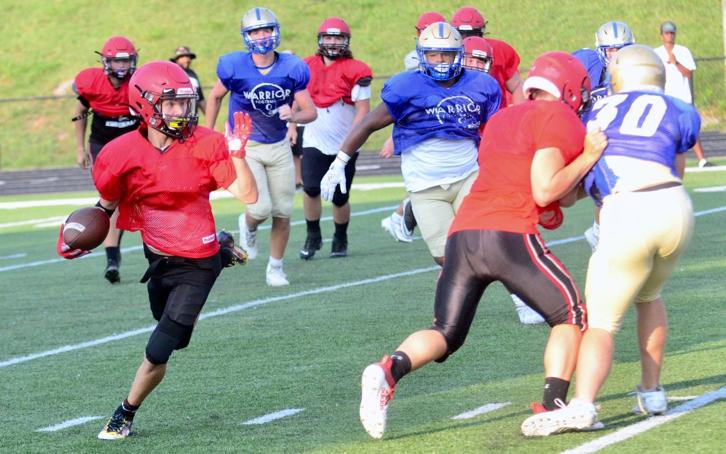 Updated
With the kickoff of the 2021 season drawing closer, the Cocke County Fighting Cocks got their first taste of outside competition to cap the first week of the preseason.
Friday marked the first of two preseason scrimmages CCHS will have before kicking off the 2021 campaign at Cherokee on Aug. 20.
The evening played out roughly how Dykes expected as far as the team's first snaps against live competition. A solid mix of good reps mixed with fixable mistakes gives the team areas to focus on heading into the second week of fall camp.
Updated
Tennessee softball head coach Karen Weekly has announced the signing of graduate transfer Kelcy Leach. The catcher from The Woodlands, Texas, will join the Lady Vol program in January of 2022 after finishing up her bachelor's degree in management at Texas Tech.
"Kelcy is exceptional behind the plate and a field general in every aspect," Weekly said. "She's really good at handling a staff and knowing how to communicate with each pitcher. I love her team-first mentality. Her knowledge and experience make her a great addition to our program."
A three-time Academic All-Big 12 honoree, Leach played in 157 games with 139 starts for the Red Raiders over the course of her four seasons in Lubbock. From 2018-21, she averaged .229 with 77 hits, eight doubles, 20 home runs, 61 RBIs and a .438 slugging percentage.
Updated
No deaths reported this morning.
Weather Today
Today

81°

64°

Scattered thunderstorms possible. Lows overnight in the mid 60s.

| | |
| --- | --- |
| Humidity: | 91% |
| Cloud Coverage: | 67% |
| Wind: | ESE at 5 mph |
| Chance of Rain: | 60% |
| UV Index: | 0 Low |
| Sunrise: | 06:41:50 AM |
| Sunset: | 08:35:08 PM |

Today

Scattered thunderstorms this evening followed by occasional showers overnight. Low 64F. Winds light and variable. Chance of rain 60%.

Tonight

Scattered thunderstorms this evening followed by occasional showers overnight. Low 64F. Winds light and variable. Chance of rain 60%.

Tomorrow

Mixed clouds and sun with scattered thunderstorms. High 79F. Winds light and variable. Chance of rain 60%.