News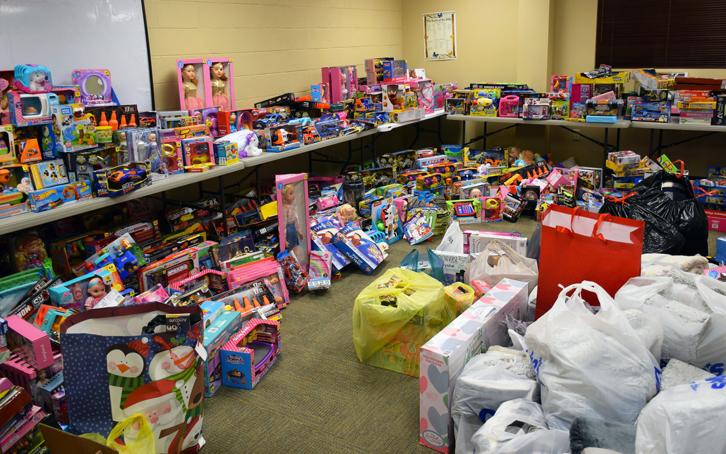 Updated
Several individuals, businesses and organizations have joined forces to make the upcoming Christmas holiday bright for children across the community.
Angela Huskey-Grooms of State Farm Insurance and Joe Lane of Lane's Wiring & Summit Electrical Services started a toy drive in Cocke County nearly three years ago. The East Tennessee Jeepers Club has held multiple successful toy drives over the years to benefit various parts of the county as well.
This year they have come together and are working under the name of Cocke County's Christmas Angels. The names of children across the county school system were submitted to the group as individuals who may need help to make their Christmas morning special.
The group will be accepting donations of toys through Dec. 15, and the items will be distributed on Dec. 18 at Memorial Baptist Church. For more information or to submit a name, contact Huskey-Grooms at 423-623-2421.
Updated
Just hours after the U.S. Supreme Court concluded historic arguments over abortion, a federal appeals court signaled it might be willing to allow yet another restrictive ban to go into effect.
Earlier this year, a three-judge panel on the 6th U.S. Circuit Court of Appeals temporarily halted banning abortion in Tennessee once cardiac activity is detected in an embryo — at around six weeks. But late Wednesday, the appeals court said it would vacate that ruling and instead schedule a rehearing before the full court.
While the state law will remain on pause because of a lower court ruling, the move marked yet another rapid turn in the ongoing battle over abortion access currently being fought inside the country's judicial system.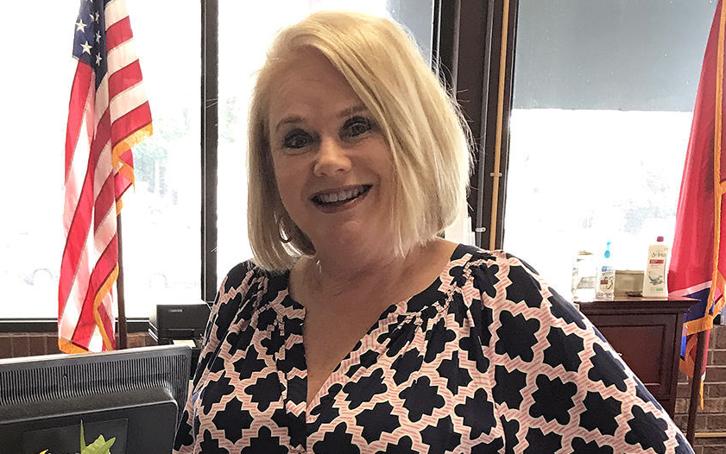 Updated
The Institute for Organization Management, the professional development program of the U.S. Chamber of Commerce Foundation, is pleased to announce that Lynn Ramsey, Director of the Cocke County Partnership/ Chamber of Commerce has recently completed her 3rd year at Institute for Organization Management, a four-year nonprofit leadership training program at University of Georgia in Athens.
Since its commencement in 1921, the Institute program has been educating tens of thousands of association, chamber, and other nonprofit leaders on how to build stronger organizations, better serve their members and become strong business advocates. Institute's curriculum consists of four weeklong sessions at four different university locations throughout the country.
Through a combination of required courses and electives in areas such as leadership, advocacy, marketing, finance, and membership, Institute participants are able to enhance their own organizational management skills and add new fuel to their organizations, making them run more efficiently and effectively.
Sports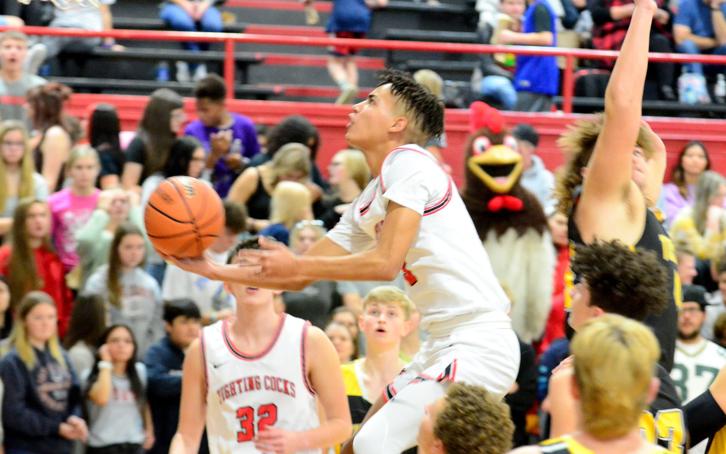 ​ ​ ​Updated
The Cocke County High School Fighting Cocks returned to action Tuesday evening as they took on the Tuscola Pioneers of Waynesville, North Carolina.
The Big Red overcame a slow start and went on to defeat the Pioneers, 79-49. Kyler Hayes and Jordan Woods led the way for the Fighting Cocks. The freshman Hayes dominated the paint and finished the night with a team high 27 points. Woods created a spark off the bench for Cocke County that propelled them to a strong finish.
Updated
The Lady Red basketball team turned in one of their more complete performances Tuesday evening as they defeated the Tuscola Lady Pioneers, 67-34.
An aggressive defense has been a mainstay for the Lady Red who are now 5-1 on the young season. Defense was key in the game against the Lady Pioneers, but efficiency on offense was just as important.
Junior center Paige Niethammer led the team in scoring with 19 points. Niethammer was rewarded on several occasions for running the floor on fast break opportunities. Her defense was also crucial, especially in the fourth quarter of play. The Lady Red defense closed out the game allowing just four points, two of which came from the free throw line.
Updated
A Canine Christmas Bazaar to benefit the Friends Animal Shelter will be held Saturday and Sunday, December 4-5, at Smoky Mountain Health and Hospice. There will be baked good, antiques, collectibles, clothing, jewelry and much more. The event will be held from 10 a.m. to 4 p.m both days.
The Newport Art Guild Christmas Bazaar will be held December 4-5 at 249 N. Highway 340 in Parrottsville. Seven artists and craftsmen will be on hand with Christmas items and toys. Saturday's hours are 9 a.m. to 5 p.m., and Sunday's hours are 12 p.m. to 3 p.m.
On Saturday, December 4, Terry and Judy Dawson will host a benefit for toys and food for the community at the Centerview Ruritan Club Community Center. Attendees are asked to bring a toy or an item for the food box to be distributed to the community. The event will include a dinner and an auction. The dinner begins at 4 p.m. and the auction beings at 6 p.m. The Community Center is located at 103 Airport Road in Bybee.
Updated
Debbie Rathbone Fisher, December 2, Newport, Manes Funeral Home
Weather Today
Today

72°

47°

Mainly sunny. Highs in the low 70s and lows in the upper 40s.

| | |
| --- | --- |
| Humidity: | 54% |
| Cloud Coverage: | 1% |
| Wind: | WNW at 4 mph |
| Chance of Rain: | 2% |
| UV Index: | 3 Moderate |
| Sunrise: | 07:26:34 AM |
| Sunset: | 05:18:19 PM |

Today

Sunny. High 72F. Winds light and variable.

Tonight

Partly cloudy this evening with more clouds for overnight. Low 47F. Winds light and variable.

Tomorrow

Overcast. High around 65F. Winds light and variable.